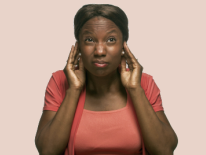 The Developmental Disabilities Administration (DDA) is the public agency responsible for the oversight and coordination of all services and supports provided to qualified persons with intellectual and developmental disabilities in the District of Columbia.
DDA supports individuals with intellectual and developmental disabilities to have the most independence and choice and control over their own lives through person-centered service planning and delivery and increased provider capacity. DDA coordinates home and community services for over 2,000 individuals so each person can live and work in the neighborhood of his or her choosing, and promotes health, wellness and a high quality of life through service coordination and monitoring, clinical supports, and a robust quality management program.
The District of Columbia was one of the first in the nation to close its large institution, Forest Haven, and individuals with intellectual and developmental disabilities are now living full and active lives throughout the District and in neighboring communities. DDA and its providers offer skill development and support to help people with intellectual and developmental disabilities gain employment, start a business, volunteer, attend senior citizens programs or receive support throughout the day. Adults are supported to live full and inclusive lives throughout the community in homes and apartments, and, for families supporting a loved one at home, DDA also provides support services such as temporary relief for the family, in-home and community support, emergency response systems, and home and vehicle modification assistance.
Intellectual disability is characterized by significant limitations both in intellectual functioning (reasoning, learning, problem solving) and in adaptive behavior, which covers a range of everyday social and practical skills.
A developmental disability is a severe and chronic disability due to a mental or physical impairment (other than the sole diagnosis of mental illness) or a combination of mental and physical impairments that manifests before 22 years of age and likely to continue indefinitely.
For eligibility criteria, review How to Apply for Services.
Services for People with Intellectual and Developmental Disabilities include:
To contact the DDA on evenings and weekends in an emergency, please call 211 or the DDA Duty Officer at (202) 498-9077, or utilize the DC 311 Smartphone App.
Office Hours:
Monday to Friday, 8:15 am to 4:45 pm