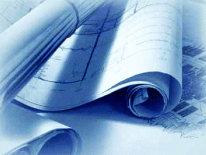 Once eligibility has been established, a VR Counselor will work with you to create your Individual Plan for Employment (IPE). The IPE that you create will be unique and tailored to your specific vocational rehabilitation needs.
The development of your IPE will afford you the opportunity to exercise Informed Choice while making a variety of decisions pertaining to your vocational goals. Decisions that will be required to complete your IPE include:
Identifying your desired employment outcome and/or type of job you would like to obtain
Specifying when you would like to achieve your vocational objective
Determining measurable criteria for use in measuring your progress
Identifying the services and services providers that will be used to achieve your vocational goal
Detailing your responsibilities as well as RSA's responsibilities in fulfilling your IPE
Determining the costs of the VR services as well as who will pay for the services
Once you have developed your IPE, it will need to be signed by you and a RSA representative to make it effective. If any revisions are required your IPE can be modified with changes agreed upon by you and your VR Counselor at anytime during the VR process. Once your IPE has been agreed upon and signed, you will receive a copy.
Your IPE will be reviewed annually, during a face to face meeting, by you and your VR Counselor. The purpose of this review is to assess your progress in meeting your vocational goals and determine if any revisions are necessary. In the event that revisions are necessary, your VR Counselor will work with you to amend your IPE with any changes pertinent to assisting you in meeting your vocational goal.
Your IPE will remain a living document throughout the VR process. You are encouraged by RSA to keep copies of your IPE until you have reached your vocation goal.
Office Hours:
Monday to Friday, 8:15 am to 4:45 pm