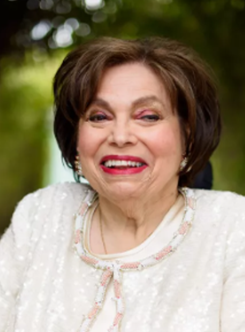 International Disability Rights Advocate Judith "Judy" Heumann passed away March 4, 2023. Often regarded as "the Mother of the Disability Rights Movement," Heumann served as the first director of the DC Department on Disability Services when it was established in 2007. She helped spearhead the passage of disability rights legislation, founded national and international disability advocacy organizations, held senior federal government positions, and was featured in the Oscar-nominated documentary film, Crip Camp: A Disability Revolution.
Born in 1947 in Philadelphia and raised in Brooklyn, New York, Heumann contracted polio when she was just two years old. Her doctor advised her parents to institutionalize her when it was clear that she would never be able to walk. However, her parents, particularly her mother, fought back. After graduating high school, Heumann earned a bachelor's degree from Long Island University in 1969, and then earned a master's in public health from the University of California, Berkeley, in 1975.
In 1993, Heumann moved to Washington, D.C. to serve as the Assistant Secretary of the Office of Special Education and Rehabilitation Services in the Clinton Administration. From 2002-2006, she served as the first Advisor on Disability and Development at the World Bank. From 2010-2017, during the Obama Administration, she worked as the first Special Advisor for International Disability Rights at the U.S. State Department. Heumann was instrumental in developing and implementing national disability rights legislation, including Section 504, the Individuals with Disabilities Education Act, the Americans with Disabilities Act (ADA), the Rehabilitation Act, and the UN Convention on the Rights of Persons with Disabilities.
"Some people say that what I did changed the world," she wrote, "But really, I simply refused to accept what I was told about who I could be. And I was willing to make a fuss about it."
The full press release and details regarding the memorial service are available at JudyHeumann.com.
Photo by Vlasta PilotBFA.com for InStyle magazine, online edition, May 25, 2021.